Special
Editorial
Packages
The
Bitch 50
recognizes the most impactful creators, artists, and activists in pop culture who created a ripple or a path from the margins to the center. Bitch looked at cultural work that generated exciting possibilities for expressing identity, power, gender, sexuality, and relationships—work that intentionally focused on freeing others.
In its second year, 2018, I led the art direction, design, and illustration, transitioning it from its
original
CMS layout, to a new paragraph style that accommodated 1/3 images.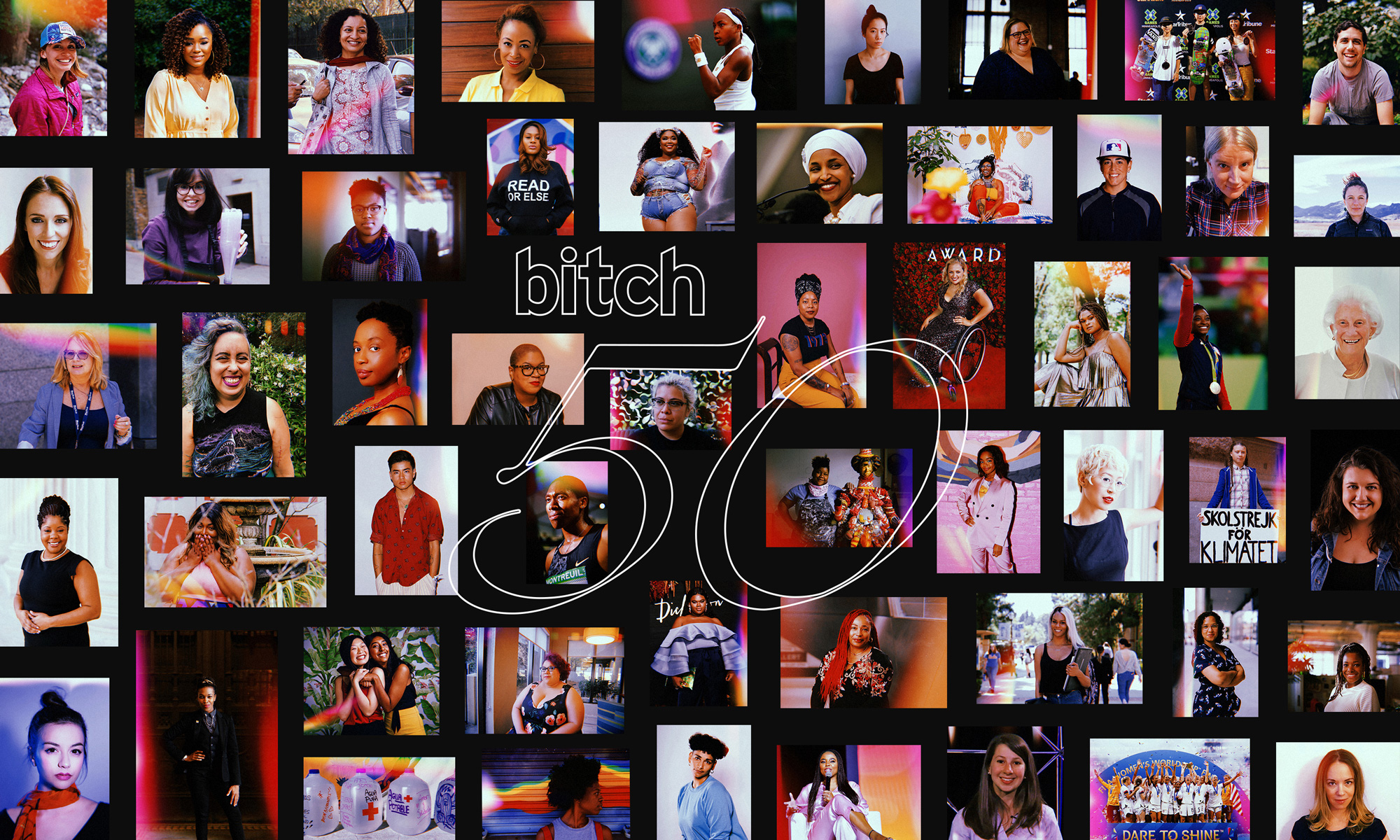 Art direction and design for the
2019 Bitch 50.
Knowing the challenge of presenting a large list of people using sourced or provided imagery, and not enough people power to clip every photo like the previous year, I approached this 2019 list using a combination of filter effects that created a consistency across photos with varying resolution quality.
We also launched our newest paragraph listicle style that I proposed and led the design for, working directly with our consulting developers to implement. Not only did the new style accommodate short descriptions without awkwardly wrapping around its accompanying image, it also drastically changed story building on the back end. It cut the amount of CMS paragraph components that editors had to build with by 50%, going from 100 paragraph components—an image field and a rich text field—to 50 components where image and text were combined into one component specifically for a list style.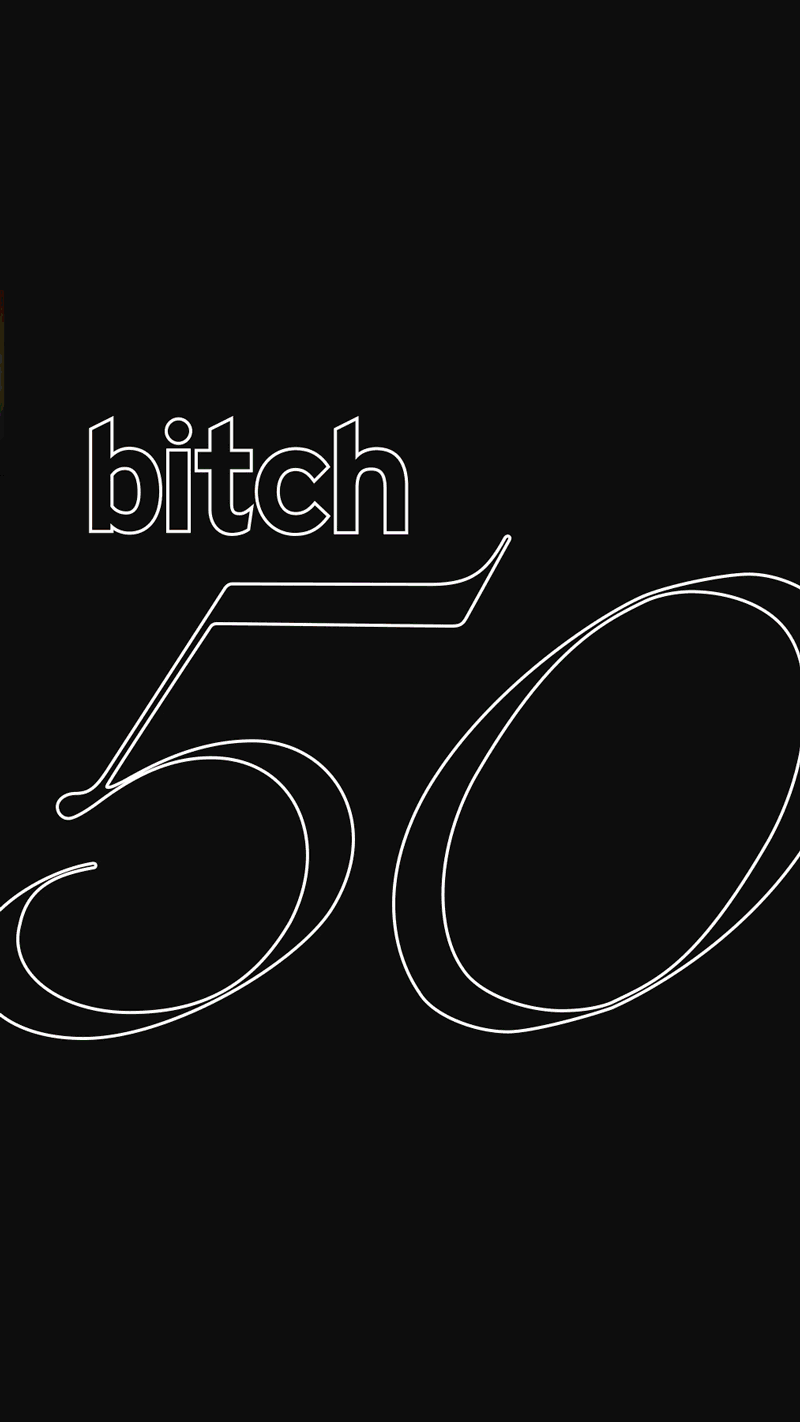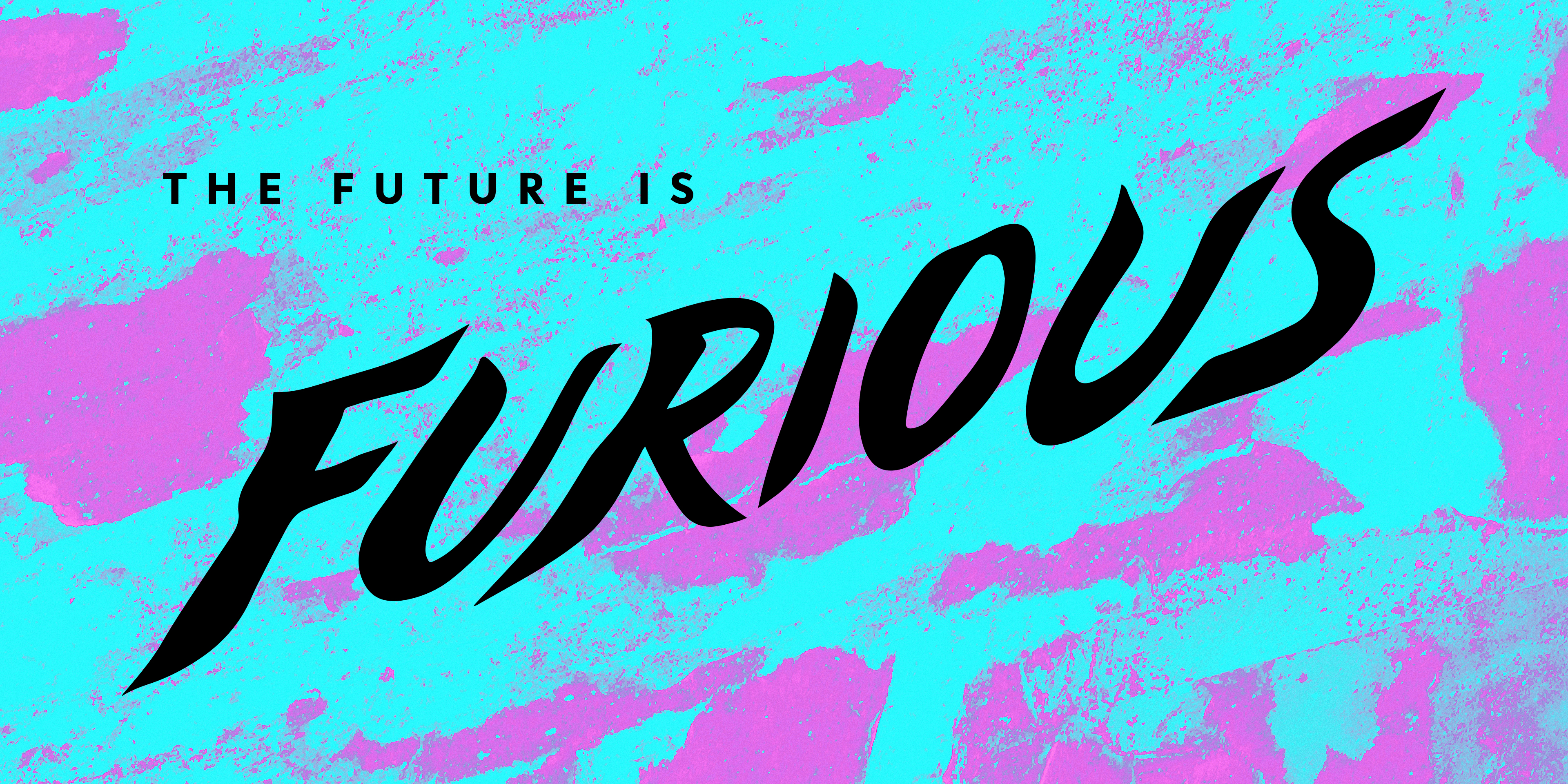 Design and illustration for
The Future is Furious
a weeklong series about women's anger—and, more specifically, about how that anger is policed, dismissed, and overlooked because its potent, transformative social and political power terrifies people.
The series was a follow up to the relaunch of Bitch Media's membership program,
The Rage
, which shed the niceties of its previously vector-illustrated
bees
of the "B-Hive" and channeled Bitch's punk roots with grit and fury. Art direction of The Rage rebrand was led by
Veronica Corzo-Duchardt
in collaboration with myself and Margot Harrington.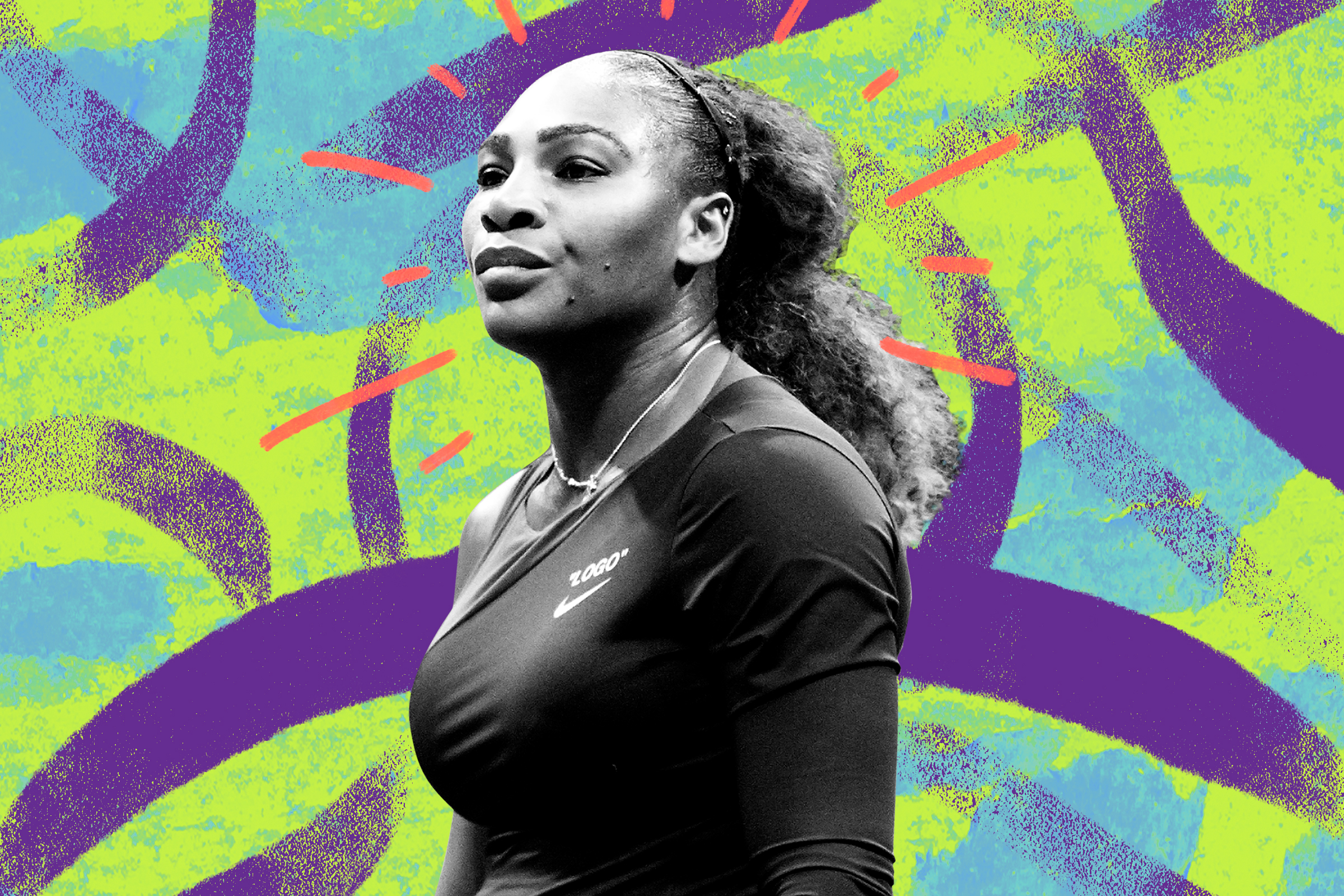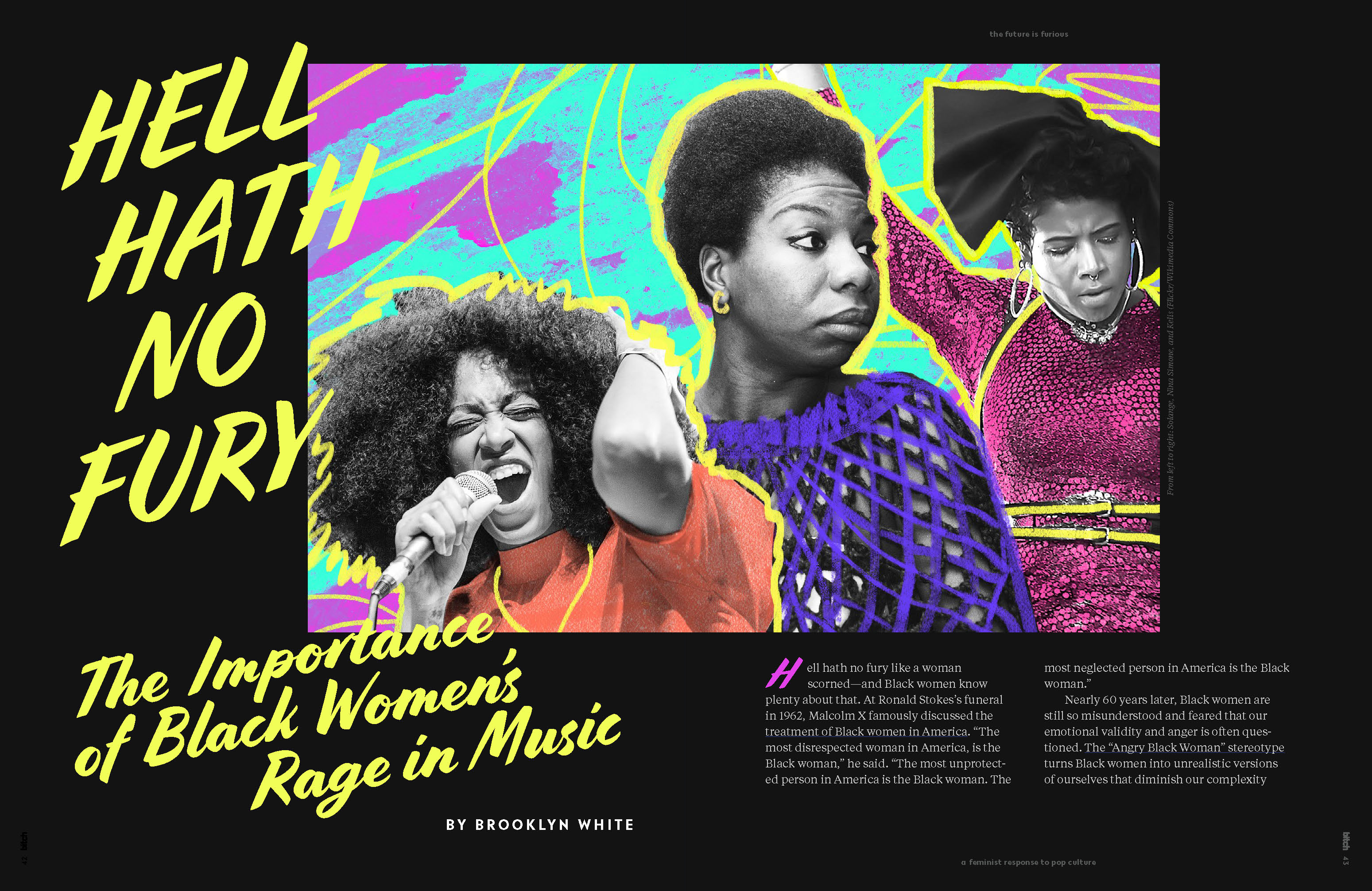 Series header and logomark design for
In Sickness
, a weeklong series about chronic illness—and what the misdiagnosis, disdain, and marginalizing of people with chronic illnesses reveals about our culture.
Illustrations by
Panteha Abareshi
Art Direction for
The New Outdoors
, a weeklong series about trailblazers from underrepresented communities who are shifting the industry to accommodate people who want to enjoy the vast, open spaces from which they've long been tacitly excluded.
Artwork by
Marylu E. Herrera
⚡️ neonhoneytigerlily@gmail.com ⚡️